10.08.2011 - New trainees with the EVAG Group
Seven trainees started their vocational training with the EVAG Group on 1st August 2011.
This year, four trainees joined EVAG for 3 years of training in the tried-and-trusted career field of "Forwarding and Logistics Services Clerk".
Due to positive developments in the vehicle technology and warehouse logistics sectors, ELAG extended its trainee program adding two new career fields and thus creating three new professional trainee positions. Already, in this first year, we are looking forward in particular to sharing our enthusiasm with three young people who are training to become "Warehouse logistics professionals" and "Vehicle painters".
We wish all of our trainees a successful start to their professional careers!
If you are interested in a traineeship with us, starting in August 2012, you are invited to submit your application to our trainee program manager, Mrs. Habben, by 29th February 2012.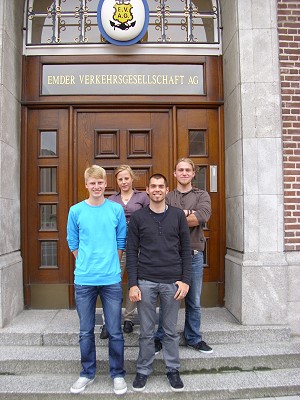 << back