24.01.2012 - Siemens AG - Power Transmission in Diele and Büttel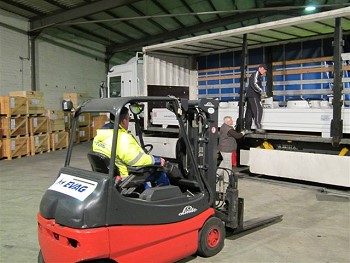 In order to connect the offshore wind farms in front of the North Sea islands of Borkum, Helgoland and Sylt to the national grid, Siemens AG is currently building land-based transformer stations in Diele (near Emden) and Büttel (near Brunsbüttel).
In the next 18 months, Siemens will be relying on DB Schenker for the required site logistics; the work in Emden will be handled by subsidiary EVAG Emder Verkehrs und Automotive Gesellschaft mbH, which is also the lead logistics provider for the partner in Brunsbüttel.
In the meantime, the first consignments from suppliers have reached logistics locations not far from the construction sites. The project involves logistics handling of some 2000 assemblies all told.
<< back