03.11.2009 - Presentation of the BARD Emden Energy GmbH & Co. KG
The Bard Emden Energy GmbH & Co. KG kindly cooperated with EVAG, in allowing EVAG's trainees the opportunity to get first hand insight into the production of rotary blades.
This practical knowledge included the assembly of nacelles. During the tour of the wind energy plant, all of the EVAG trainee's questions and observations were comprehensively answered. The EVAG trainees were made aware of the enormous dimensions of the components as well as being told how the construction process works.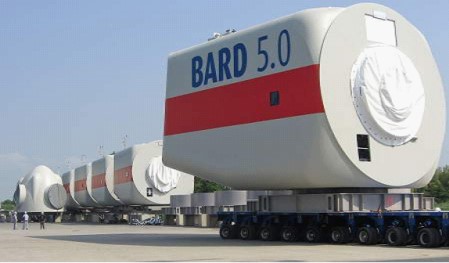 Copyright: BARD Emden Energy GmbH & Co. KG
<< back