Quality management
For us quality management is not just the responsibility of ONE individual, but for ALL company employees.
EVAG has implemented a process orientated quality management system on the basis of DIN EN ISO 9001, the standard version, of which has existed since 1997.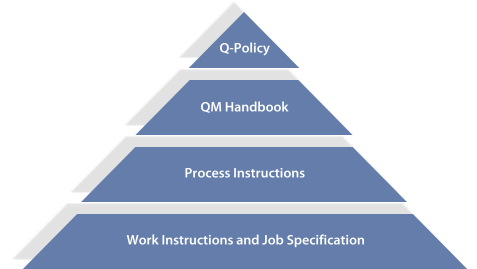 This is inspected and recertified in regular audits by an external certification organisation.
We have a clear understanding of quality and this is manifested in writing in our quality management. We consider ourselves to be a progressive organisation, whose most important success factor - not least as sources of Know-how - are its employees.
All the processes of the services we provide are laid down as workflow in standardised process descriptions. Our service provision is subject to continuous further development. This is ensured by the use of firmly established process analysis. Furthermore, the respective interfaces and responsibilities are clearly defined so that competent contact people are always available.